Dramatic Earrings and Statement Necklaces Were Popular Trends on the Red Carpet
Los Angeles, CA (January 10, 2023) – The 2023 awards show season was off to a glamorous start as Hollywood's most notable celebrities showcased an array of breathtaking platinum jewellery designs at the 80th Annual Golden Globe Awards.
"Since platinum is naturally white, it enhances the brilliance of diamonds and coloured gemstones, while holding these important stones most securely," said Platinum Guild International CEO Huw Daniel. "It's the ideal setting for celebrities to wear on the red carpet."
The most prominent platinum jewellery trends at the Golden Globe Awards were dramatic earrings as seen on Selena Gomez and Hilary Swank, and statement necklaces worn by Lily James and Hannah Einbinder.
Platinum Guild International is pleased to share that leading red carpet jewellery brands such as Harry Winston, De Beers, Tiffany & Co., Fred Leighton, Kwiat, Rahaminov, Lorraine Schwartz, and Mindi Mond chose to style A-list celebrities in naturally white platinum.
The following stars selected platinum jewelry to celebrate their achievements:
Lily James in jewellery by Harry Winston set in platinum
Sunflower diamond necklace (25.31 carats), set in platinum
Sunflower diamond earrings (4.35 carats), set in platinum
Sunflower diamond ring (2.35 carat), set in platinum
Sparkling cluster diamond ring (2.31 carats), set in platinum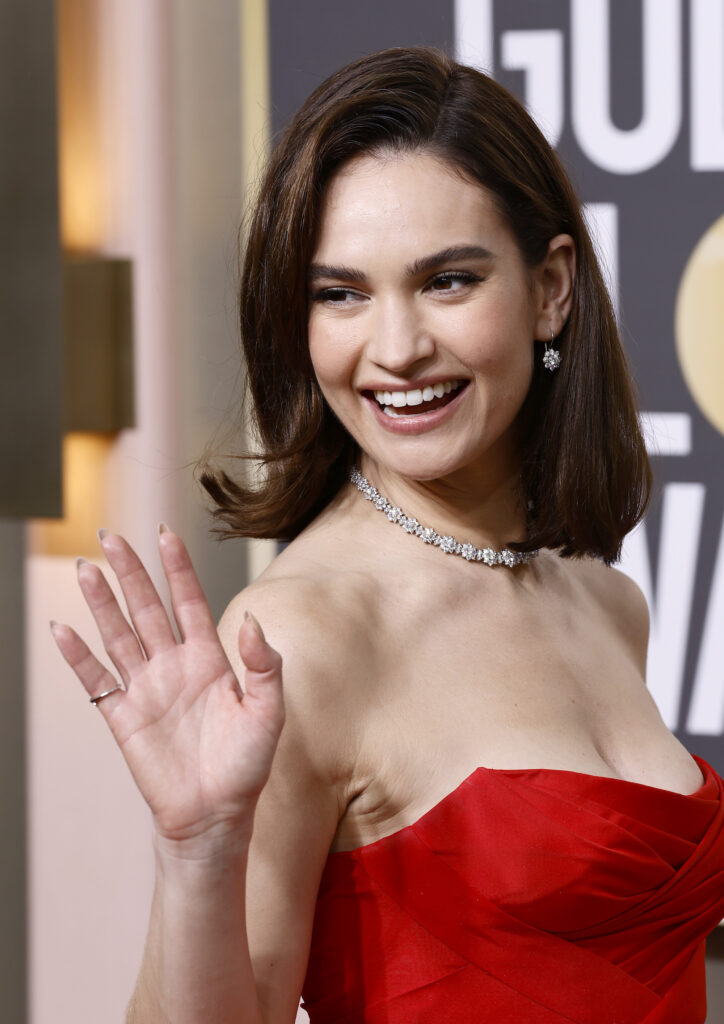 (Credit: Frazer Harrison/WireImage)
Selena Gomez in jewellery by De Beers set in platinum
Earrings with diamonds, set in platinum
Michelle Williams in jewellery by Tiffany & Co. set platinum
Tiffany Victoria® diamond Vine drop earrings, set in platinum
Tiffany Victoria® band ring with diamonds, set in platinum
Hilary Swank in jewellery by Tiffany & Co. set platinum
Tiffany Archives earrings with emerald and diamonds, set in platinum (1926-1929)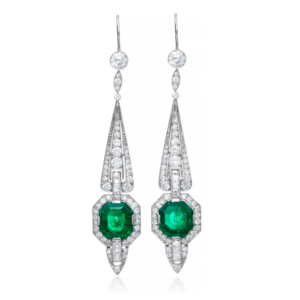 Tiffany Victoria® mixed cluster bracelet with diamonds, set in platinum
Etoile five-row band ring with pavé diamonds, set in platinum
Hannah Einbinder in jewellery by Tiffany & Co. set platinum
Tiffany Victoria® diamond vine necklace, set in platinum
Tiffany Victoria® alternating graduated necklace with diamonds, set in platinum
Tiffany Victoria® Vine tennis bracelet with diamonds, set in platinum
Tiffany Victoria® Cluster tennis bracelet with diamonds, set in platinum
Tiffany Victoria® diamond Vine band ring, set in platinum
Anya Taylor-Joy in jewellery by Tiffany & Co. set in platinum
Tiffany & Co. Schlumberger® Hands necklace with diamonds in platinum and gold
Tiffany & Co. Schlumberger® Hands bracelet with diamonds in platinum and gold
Tiffany & Co. Schlumberger® Cones with petals ear clips in platinum and gold
Laverne Cox in jewellery by Fred Leighton and Kwiat set in platinum
Fred Leighton, c 1950 diamond stylised leaf brooch by Sterle (worn in hair), set in platinum
Kwiat Legacy Fireworks earrings with diamonds, set in platinum
Fred Leighton Art Deco diamond bracelet, set in platinum
Fred Leighton 1920's diamond bracelet, set in platinum
Fred Leighton c 1910 Old European twin stone ring, set in platinum
Fred Leighton, c 1910 Old European cut diamond ring (3.50 carats), set in platinum
Kwiat classic round brilliant cut diamond eternity band, set in platinum
Kaley Cuoco in jewellery from Rahaminov set in platinum
Diamond bypass ring (6.03 total carats), set in platinum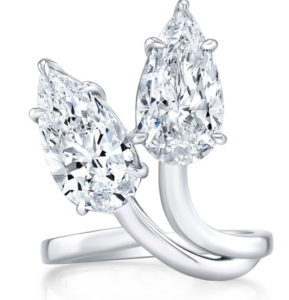 Kerry Condon in jewellery by Lorraine Schwartz set in platinum
Colombian emerald and diamond ring (25 carats), set in platinum
Jean Smart in jewellery by Fred Leighton set in platinum
1960's diamond spray pendant earrings by David Webb, set in platinum
A 1930's diamond bracelet, set in platinum
Two 1950's diamond rings, set in platinum
Janelle James in jewellery by Fred Leighton and Kwiat set in platinum
Fred Leighton Edwardian diamond filigree pendant necklace, set in platinum
Kwiat marquise pear shape diamond pendant earrings (5.0 carats each), set in platinum
Fred Leighton Art Deco diamond bracelets, set in platinum
Fred Art Deco cabochon sapphire and diamond line bracelet, set in platinum
Fred Leighton Art Deco cabochon sapphire and diamond ring, set in platinum
Nicole Byer in jewellery by Mindi Mond set in platinum
Mega Galaxy earrings with old mine and rose cut diamonds (12 carats) set in a swirl motif, set in platinum