Statement Earrings and Bold Rings Were Top Trends on the Red Carpet
Los Angeles, CA (February 26, 2023) – There was no shortage of glamour and sparkle on the red carpet, as Hollywood's biggest stars adorned themselves in a spectacular variety of jewellery designs set in platinum at the 29th Annual SAG Awards. The lustrous metal's elegance and natural beauty added the finishing touch to the stars' couture outfits.
The most prominent platinum jewellery trends tonight were statement earrings as seen on Amanda Seyfried, Michelle Williams, and Beatrice Grannò, and bold rings worn by Zendaya, Emily Blunt, and Cara Delevingne.
"Platinum jewellery continues to play a leading role on the red carpet, including at major awards shows and movie premieres," said Platinum Guild International CEO Huw Daniel. "The metal is known for its durability, so it holds diamonds and gemstones of all sizes most securely, which is especially important in one-of-a-kind jewellery designs."
Platinum Guild International is pleased to share that leading red carpet jewellery brands such as Cartier, Tiffany & Co., Bvlgari, De Beers, Fred Leighton, and Rahaminov Diamonds chose to style A-list celebrities in naturally white platinum.
The following stars wore these specific pieces of platinum jewellery to the SAG Awards:
Amanda Seyfried in Cartier jewellery set in platinum
• Cartier Sixième Sens high jewellery earrings with emeralds, onyx and diamonds, set in platinum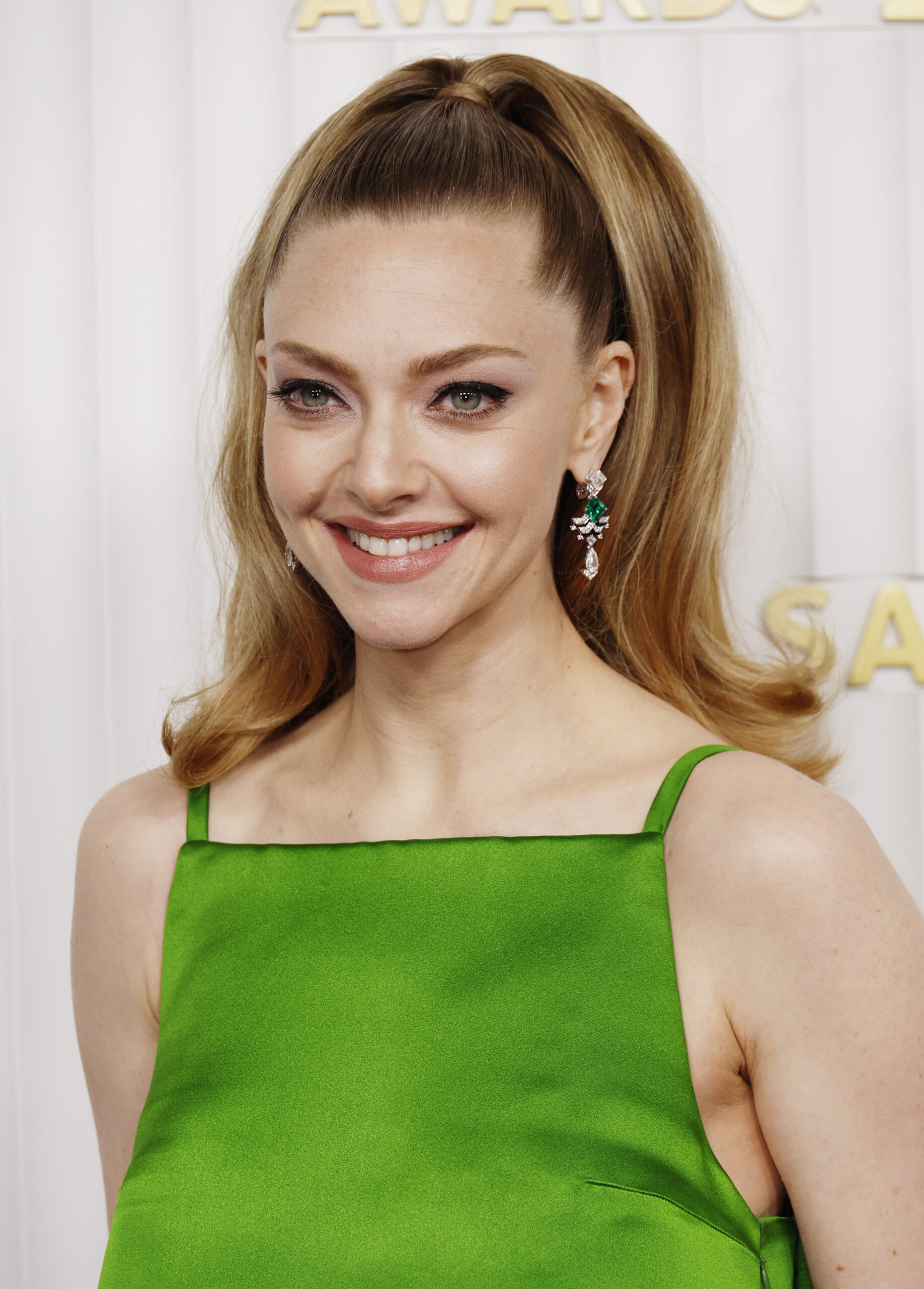 (Credit: Frazer Harrison/GettyImages)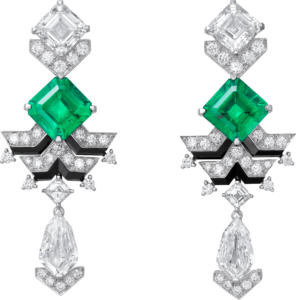 Michelle Williams in Tiffany & Co. jewellery set in platinum
• Earrings with diamonds, set in platinum
• Tiffany Soleste® pear-shaped halo engagement ring with a diamond, set in platinum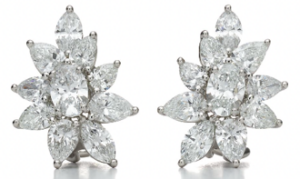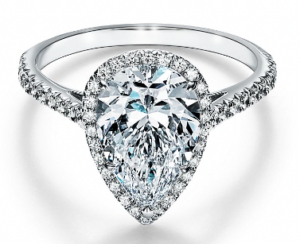 Beatrice Grannò in Tiffany & Co. jewellery set in platinum
• Tiffany Victoria® Alternating Graduated necklace with diamonds, set in platinum
• Tiffany Victoria® necklace with diamonds, set in platinum
• Tiffany Victoria® Vine climber earrings with diamonds, set in platinum
• Tiffany Victoria® Vine bypass ring with diamonds, set in platinum
• Tiffany Victoria® band ring with diamonds, set in platinum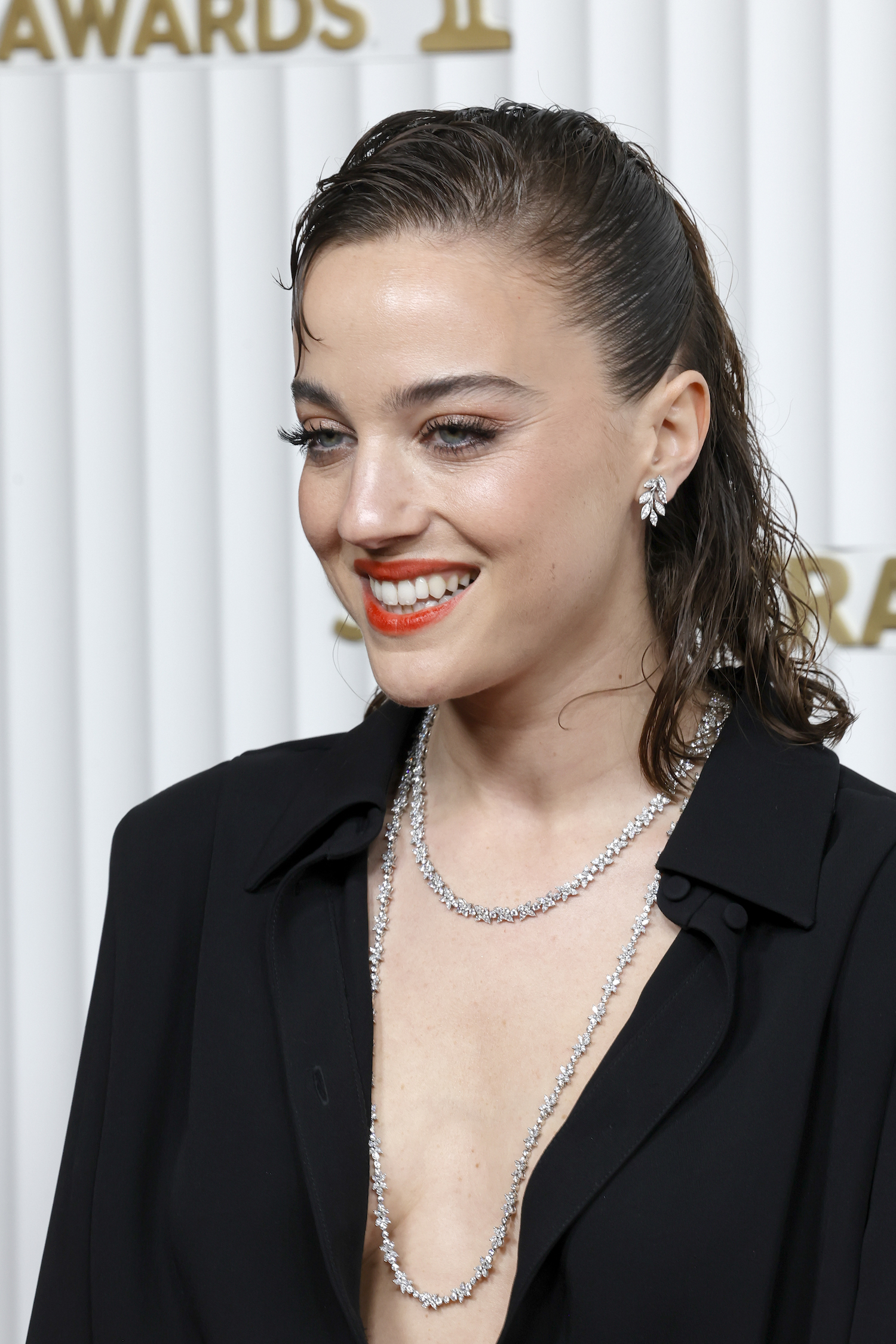 (Credit: Frazer Harrison/GettyImages)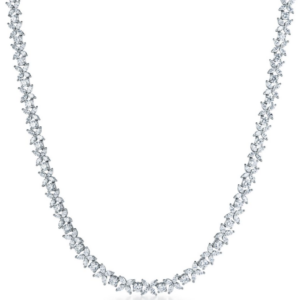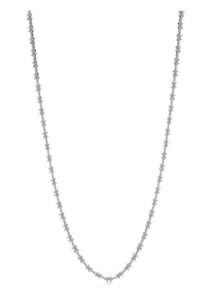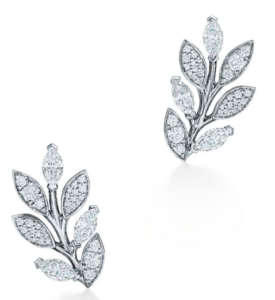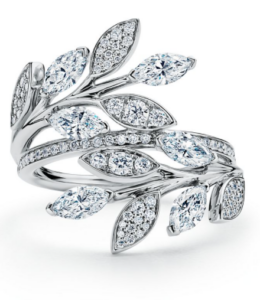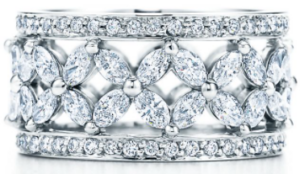 Zendaya in Bvlgari jewellery set in platinum
*On the red carpet
• High jewellery ring with 1 cushion diamond (4.08 carats), 18 fancy shape step cut diamonds (1.19 carats), and pave set diamonds (1.49 carats), set in platinum
Emily Blunt in Bvlgari jewellery set in platinum
• High jewellery ring with 1 oval ruby (3.57 carats) and pave set diamonds, set in platinum
Cara Delevingne in De Beers jewellery set in platinum
• Line bracelet (17.03 carats), set in platinum
• Eternity band with round brilliant diamonds (7.15 carats), set in platinum
• Volute ring with diamonds (6.80 carats), set in platinum
• Emerald diamond eternity band (6.14 carats), set in platinum
• Adonis rose pear diamond ring (5.40 carats), set in platinum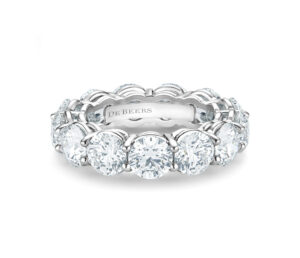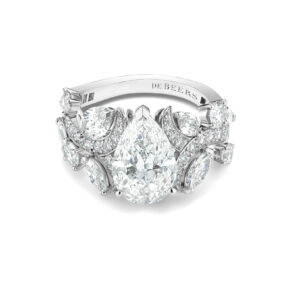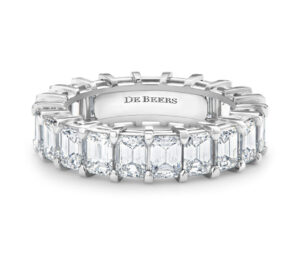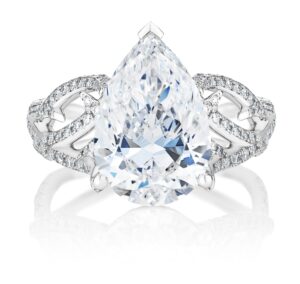 Danielle Deadwyler in Bvlgari jewellery set in platinum
• High jewellery necklace with 1 round-cornered rectangular modified brilliant diamond (12.43 carats), 23 round brilliant cut diamonds (6.10 carats), and pave set diamonds (9.72 carats), set in platinum
• High jewellery ring with 1 square diamond (3.15 carats), 36 fancy shape diamonds (1.83 carats) and pave set diamonds, set in platinum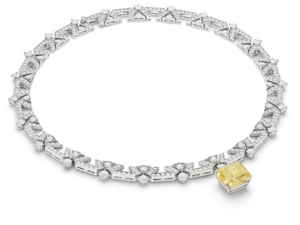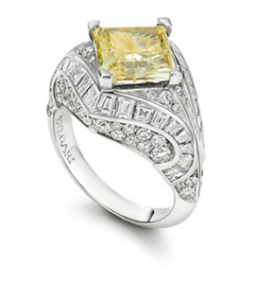 Hannah Einbinder in De Beers jewellery set in platinum
• DB Classic diamond stud earrings (4.04 carats), set in platinum
• Round brilliant diamond eternity band (2.65 carats), set in platinum
• Allegria diamond band (3.70 carats), set in platinum
Katherine Waterston in De Beers jewellery set in platinum
• Classic pear diamond Sleeper earrings (10.17 carats), set in platinum
Sally Field in Fred Leighton jewellery set in platinum
• Diamond double drop earrings with old European cut diamonds (4 carats each), set in platinum
• 1920's old European cut diamond ring, set in platinum
Jackie Sandler in a Rahaminov Diamonds ring set in platinum
• Cushion diamond ring with diamonds (5.81 carats), set in platinum