Dramatic Necklaces and Bold Rings were Top Styles on the Red Carpet
New York, NY (May 1, 2023) – Celebrities and designers were dripping in edgy and unique jewellery set in platinum at the 2023 Met Gala celebrating "Karl Lagerfeld: A Line of Beauty". Platinum, the naturally white setting that truly enhances the brilliance of diamonds and coloured gemstones, was the ideal complement to the avant-garde couture fashion designs and intricate makeup looks.
The most notable platinum jewellery trends were dramatic necklaces as seen on Dua Lipa, Lily Collins and Kate Moss, and bold rings as worn by Florence Pugh, Nicole Kidman, and Lea Michele.
 Platinum Guild International is pleased to share that leading red carpet jewellery brands such as Tiffany & Co., Bvlgari, Cartier, Harry Winston, Fred Leighton and Kwiat styled top celebrities in their platinum designs.
"Platinum jewellery exudes luxury, glamour and sophistication, making it a staple on the most fashionable red carpets," said Platinum Guild International CEO Huw Daniel. "Tonight's gala demonstrated that designers are continuing to choose the metal to create all types of impressive pieces."
The following stars wore these specific pieces of platinum jewellery to celebrate their fashionable evening:
Dua Lipa in jewellery by Tiffany & Co. set in platinum
Necklace with a diamond over 200 carats and additional diamonds, set in platinum
*The primary diamond of this necklace was cut in the proportions of the famed Tiffany Diamond
Ring with diamonds, set in platinum
Tiffany & Co. Schlumberger® sixteen stone ring with diamonds, set in platinum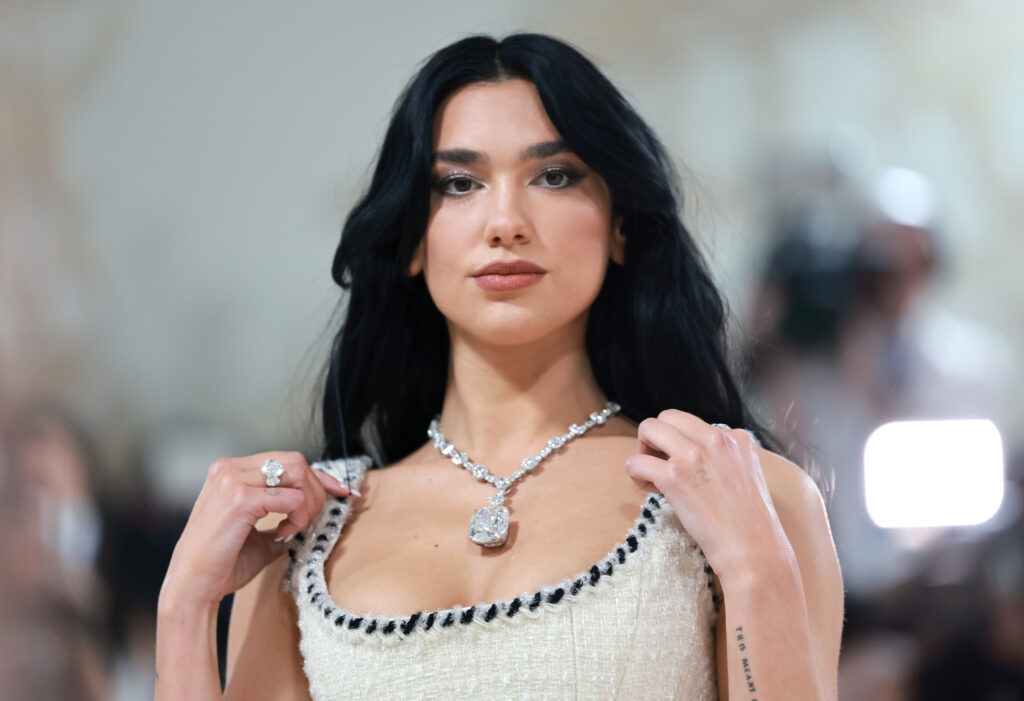 (Credit: Theo Wargo/GettyImages)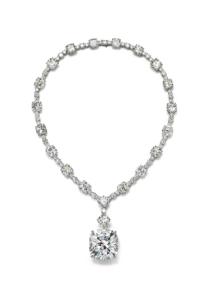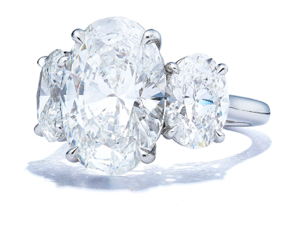 Lily Collins in jewellery by Cartier with specific pieces set in platinum
Claustra Voyage Recommencé High Jewellery necklace with onyx and diamonds, set in platinum
Claustra Voyage Recommencé High Jewellery earrings with onyx and diamonds, set in platinum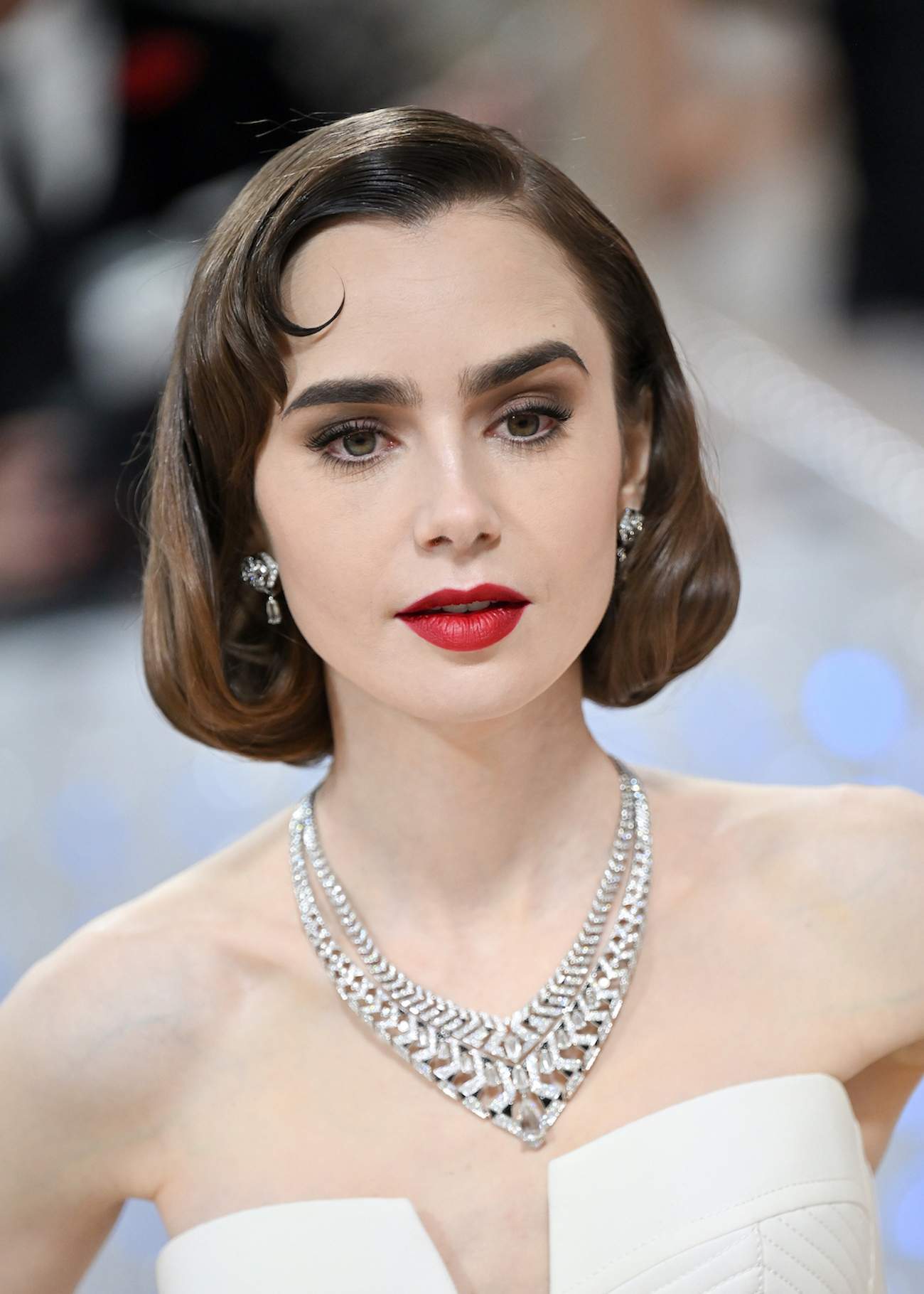 (Credit: Michael Buckner/GettyImages)
Kate Moss in jewellery by Tiffany & Co. set in platinum
Tiffany & Co. archives necklace with diamonds (1997), set in platinum
Earrings with morganites and diamonds, set in platinum
Tiffany Victoria® cluster tennis bracelet with diamonds, set in platinum
Tiffany Victoria® vine tennis bracelet with diamonds, set in platinum
Tiffany Victoria® tennis bracelet with diamonds, set in platinum
Ring in with a morganite (over 11 carats) and diamonds, set in platinum
Tiffany & Co. Schlumberger® Buds engagement ring with a diamond on a platinum band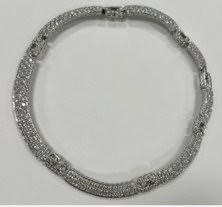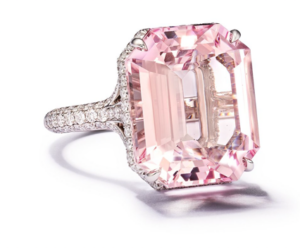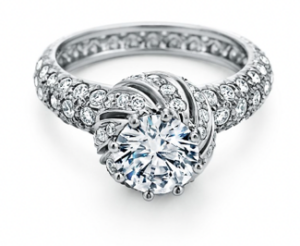 Florence Pugh in jewellery by Tiffany & Co. set in platinum
Tiffany Jazz™ earrings with south sea cultured pearls and diamonds, set in platinum
Tiffany Victoria® earrings with cultured pearls and diamonds, set in platinum
Diamond studs, set in platinum
Circlet tennis bracelet with diamonds, set in platinum
Tiffany Victoria® diamond line bracelet, set in platinum
Tiffany Victoria® tennis bracelet with diamonds and pearls, set in platinum
Tiffany Victoria® cluster tennis bracelet with diamonds, set in platinum
Tiffany Victoria® cluster tennis bracelet with diamonds, set in platinum
Tiffany Victoria® mixed cluster bracelet in platinum with diamonds
Tiffany Victoria® vine tennis bracelet with diamonds, set in platinum
Ring with a diamond (over 11 carats) and additional diamonds, set in platinum
Ring with a diamond (over 6 carats) and additional diamonds, set in platinum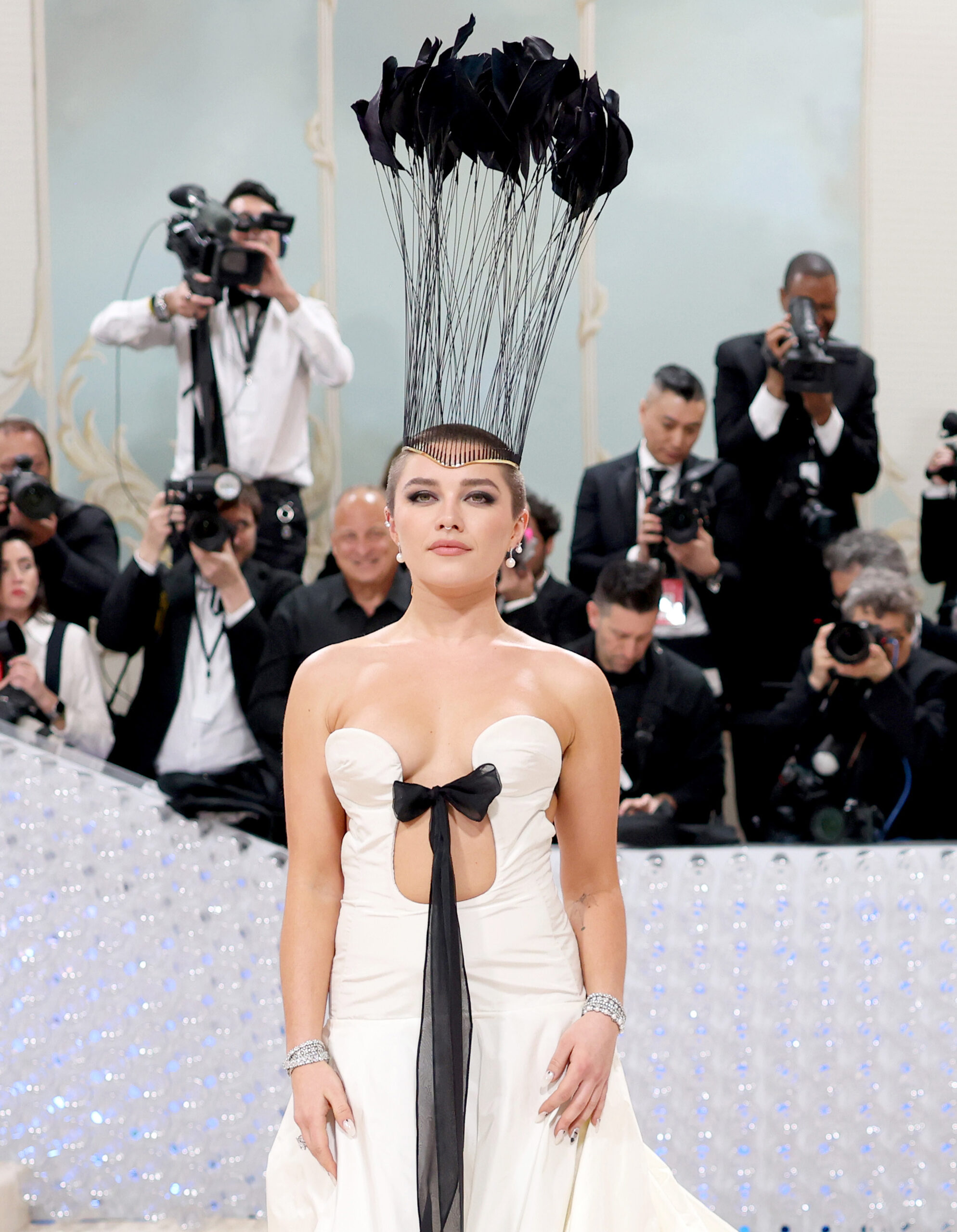 (Credit: John Shearer/Wiremages)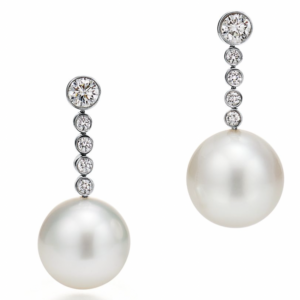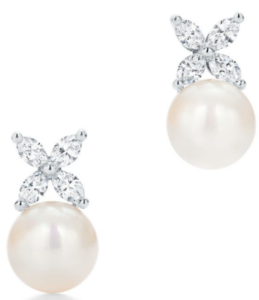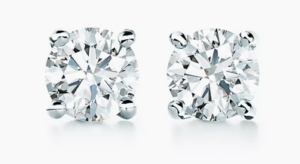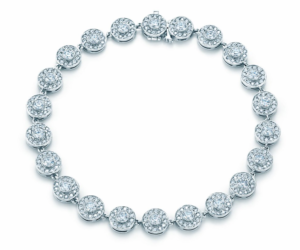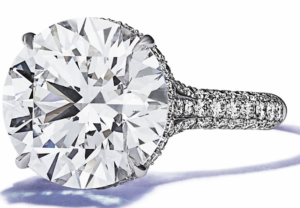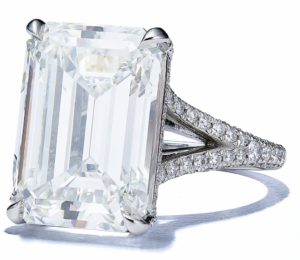 Rihanna in a necklace by Bvlgari set in platinum
High jewellery necklace with 5 pear diamonds (10.03 carats; 3.47 carats; 3.37 carats; 1.52 carats; 1.50 carats), 118 Akoya cultured pearls, 7 pear diamonds (5.09 carats), 109 round diamonds (38.93 carats), 561 fancy shape diamonds (11.91 carats), and pavé-set diamonds, set in platinum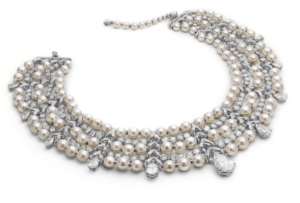 Billy Eilish in jewellery by Cartier with specific pieces set in platinum
High Jewellery earrings with rubies, onyx, and diamonds, set in platinum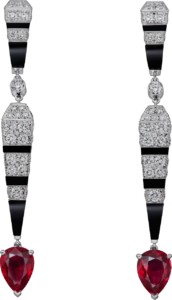 Emma Chamberlain in jewellery by Cartier with specific pieces set in platinum
High Jewellery earrings with diamonds, set in platinum
High Jewellery necklace with diamonds, set in platinum
Tradition Savonnette bracelet watch (1934) with diamonds, set in platinum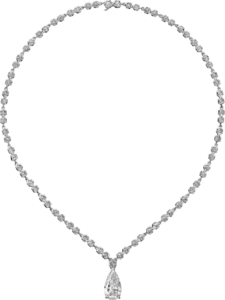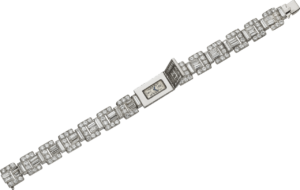 Yara Shahidi in jewellery by Cartier with specific pieces set in platinum
Résonances de Cartier High Jewellery necklace with diamonds, set in platinum
Nicole Kidman in jewellery by Harry Winston set in platinum
Winston cluster diamond chandelier earrings (approximately 16.64 carats), set in platinum
Sparkling cluster diamond ring (approximately 2.33 carats), set in platinum
Lea Michele in jewellery by Fred Leighton and Kwiat set in platinum
Fred Leighton Art Deco Diamond Bombe cocktail ring by Rene Boivin, set in platinum (circa 1935)
Kwiat round diamond studs (7.11 carats) set in platinum
Vanessa Kirby in jewellery by Cartier with specific pieces set in platinum
Diamond Collection bracelet with diamonds, set in platinum
Mindy Kaling in jewellery by Fred Leighton and Kwiat set in platinum
Kwiat pear shape and Ashoka cut diamond flower and fringe earrings, set in platinum
Fred Leighton Edwardian pearl and diamond ring, set in platinum
Fred Leighton old mine cut diamond ring (5 carats), set in platinum
Michelle Yeoh in jewellery by Cartier with specific pieces set in platinum
[Sur]naturel High Jewellery transformable necklace and earrings with diamonds, set in platinum
Phillipa Soo in jewellery by Fred Leighton set in platinum
Fred Leighton 1960s diamond flower brooch by Bulgari, set in platinum
Fred Leighton south sea pearl and diamond earrings, set in platinum (contemporary)
Fred Leighton pear shaped rose cut diamond ring (1.89 carats), set in platinum (contemporary)
Fred Leighton pearl and diamond ring, set in platinum (contemporary)
Fred Leighton cushion cut yellow sapphire and diamond cluster ring (14.60 carats), set in platinum (contemporary)
Rami Malek in jewellery by Cartier with specific pieces set in platinum
Tradition Jabot pin (1927) with enamel, emeralds, rubies and diamonds, set in platinum
Anitta in jewellery by Tiffany & Co. set in platinum
Pendant with an orange sapphire (over 16 carats) and diamonds, set in platinum
Tiffany Victoria™ mixed cluster earrings with diamonds, set in platinum
Jodie Comer in jewellery by Fred Leighton with specific pieces set in platinum
1950's diamond waterfall earrings, set in platinum
Labrinth in jewellery by Cartier with specific pieces set in platinum
High Jewellery necklace with rubies and diamonds, set in platinum
Faune et Flore de Cartier brooch with diamonds, set in platinum