Platinum Guild International (PGI®) China has recently been certified as a Great Place to Work™, a recognition issued by Great Place to Work®, an authoritative global company culture research organisation. This honour is a result of the feedback that PGI received from the Great Place to Work Trust Index, which is a testament to how the employees of PGI fully appreciate its efforts in regular trainings, career development, employee benefits, work environment, and incentive and recognition mechanisms.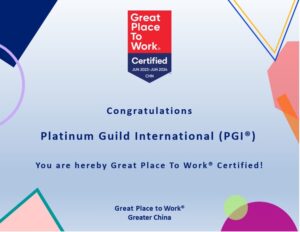 The Great Place to Work Certification for Greater China organisations – Platinum Guild International (PGI)
The Great Place to Work research organisation is a corporate culture and human resource management consultancy company that has helped companies, civil organisations and government agencies in over 90 countries across five continents to create high-trust and high-efficiency work environments. It leverages its professional knowledge, proprietary assessment tools, benchmarking services and certification plans to create, maintain and recognise outstanding work cultures.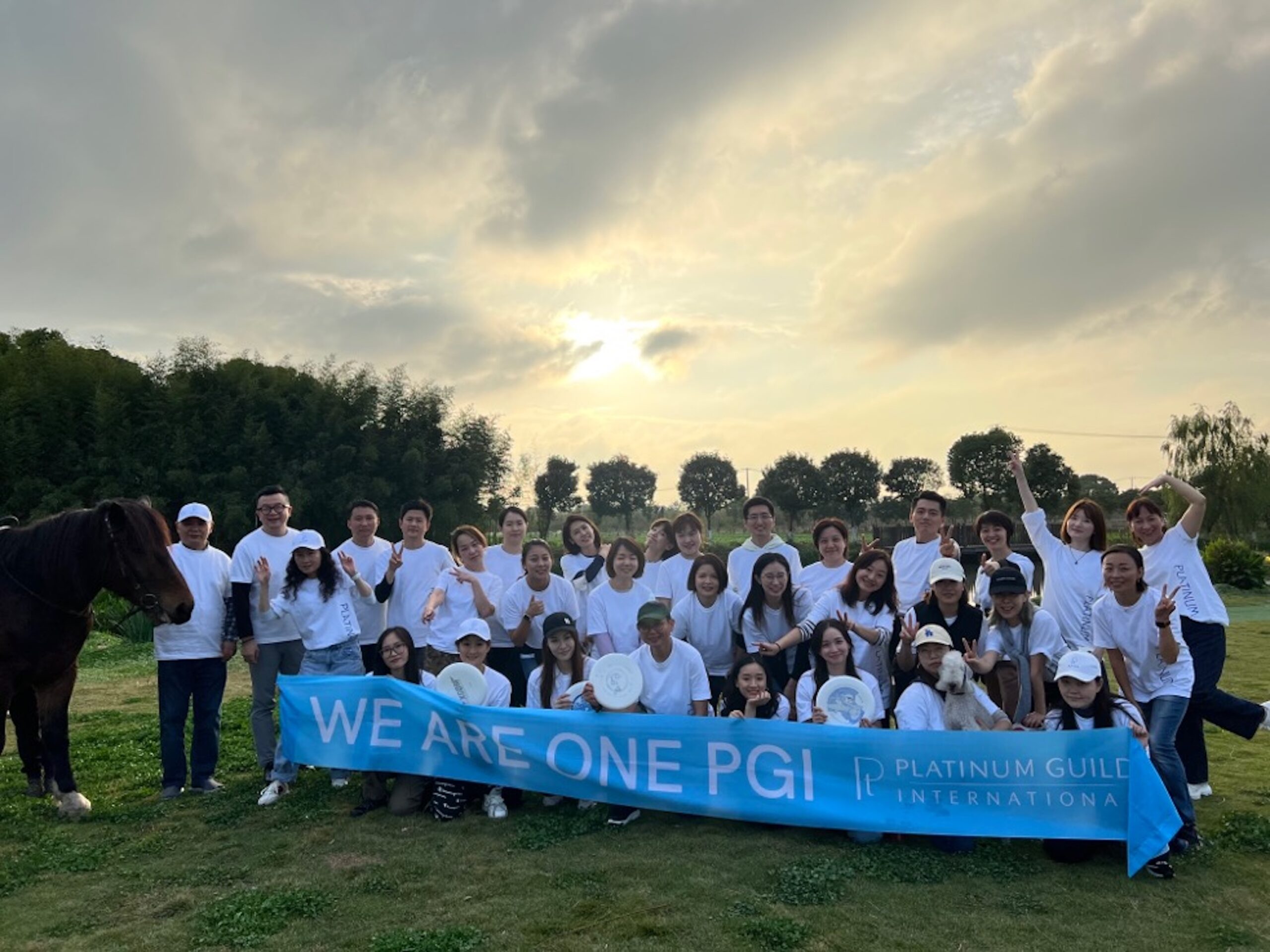 PGI China staff
"This honour is not possible without the active participation and diligent contributions of each and every employee of PGI, which has always viewed its talents as our most valuable asset and is dedicated to creating an innovative, transparent and open-minded work environment for our employees. We strive to enhance employees' work experience, satisfaction and sense of achievement, and provides career advancement tracks in addition to a comprehensive learning and training experience. All these efforts go toward cultivating a positive company culture and a diverse, fair and inclusive work environment, " stated Pui P. Poon, managing director of PGI China.
PGI also wishes to extend its deepest gratitude toward various industry partners, suppliers and service providers for their support and cooperation. It is precisely because of their deep trust and full assistance over the years that PGI has been able to better play to its own advantages and lead the platinum jewellery industry to greater heights.
In the future, PGI will continue leading the platinum jewellery market in China and provide better business support for partners, as it continues progressing on a journey of creating a Great Place to Work™.