Sixteen yellow gold-focused designers are participating in this year's program, creating designs in the world's most precious metal
May 2023 (New York, New York) – After a highly successful inaugural program, Platinum Guild International USA has announced the return of the COUTURE Platinum Spotlight Program during this year's Las Vegas Jewellery Week. The organisation behind the world's most precious metal is welcoming 10 new yellow gold-focused COUTURE designers to the program, all of whom will create a piece in platinum. In addition, PGI USA is working with 6 'alumni' from last year's program to create a platinum capsule collection. All of the new designs will debut at COUTURE on June 1st in the participating designers' salons and villas.
The designers selected for the 2023 program are Jacquie Aiche, Beck, Lizzie Mandler, ONDYN, Anna Maccieri Rossi, Jade Ruzzo, Sorellina, Ten Thousand Things, Vram, and Emily P Wheeler.
The 2023 COUTURE Platinum Spotlight Alumni are Hartwell Godfrey, Retrouvai, Spinelli Kilcollin, Stephen Webster, Suzanne Kalan, and Walters Faith.
Within the esteemed group, some designers have chosen to recreate their most well-known pieces, while others took the opportunity to create brand new designs. The platinum pieces range from statement necklaces to cocktail rings to red carpet-worthy earrings.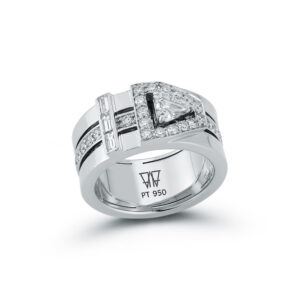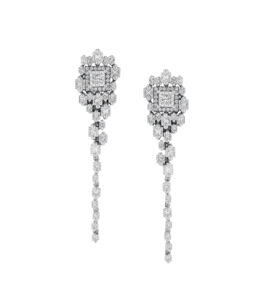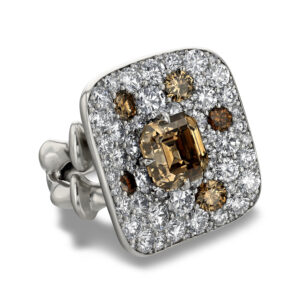 A first look at several of the COUTURE Platinum Spotlight Designs from
Walters Faith, Suzanne Kalan, and Vram
"The creativity and ingenuity of our talented designers and brands never cease to amaze us," explains Gannon Brousseau, COUTURE Director and EVP, Emerald. "We have been delighted to witness the artists who have participated in this Platinum Spotlight Program explore a new medium, and the resulting pieces are truly remarkable; we're looking forward to seeing some amazing new platinum pieces and capsule collections on display during this year's event."
"With the white metal 'wave' that is currently being showcased in the media, we felt now more than ever it is important to collaborate with designers to ensure there is more platinum jewellery in the marketplace to meet consumer demand," shared Jenny Luker, PGI USA's President. "As people are getting married later, the availability of non-bridal platinum designs is increasingly important in creating an opportunity to introduce them to platinum much earlier in their jewellery journey. And having fashion-forward pieces by notable designers is a key piece to platinum's continued growth."