PGI Japan's collaborative jewellery brand created with 4℃, Vendome Aoyama, Ginza Tanaka, and Ponte Vecchio offers 17 new platinum products
Platinum Guild International K.K. in Japan, the marketing organisation promoting platinum jewellery, is pleased to announce the launch of new products for Platinum Woman on 1th June 2023. The brand is a collaboration with leading Japanese jewellery retailers 4℃, Vendome Aoyama, Ginza Tanaka and Ponte Vecchio.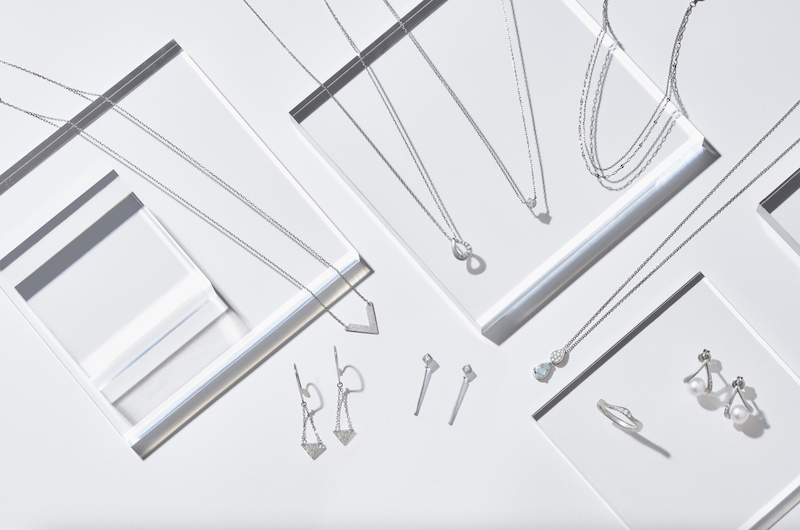 The season's new additions are offered at affordable price points, most of them not exceeding JPY 100,000. The 17 new SKUs include a necklace and bracelet set with diamonds from 4℃, an aquamarine dewdrop necklace from Vendome Aoyama, a collection of jewellery with a striking triangle motif from Ginza Tanaka, and pierced earrings featuring large freshwater pearls from Ponte Vecchio.
Platinum is resistant to the elements, including sweat and minerals in hot springs, and maintains its quality and white brilliance, making it the perfect, sustainable jewellery choice for special occasions as well as daily use. The Platinum Woman products are available through partner companies' online stores.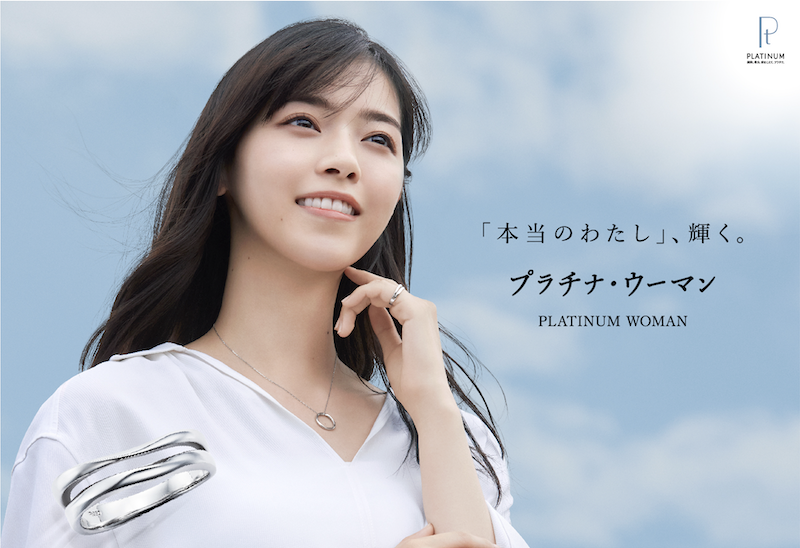 Nanase Nishino wears the brand's icon models: platinum necklace JPY 107,800, platinum pinky ring JPY 103,400 (including tax)
PLATINUM WOMAN new product lineup
4℃
Pt950, Pt850 (chain), diamond
JPY 103,400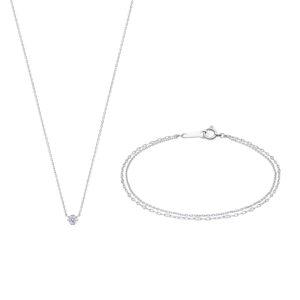 Pt950, Pt850 (chain), diamond
JPY 74,800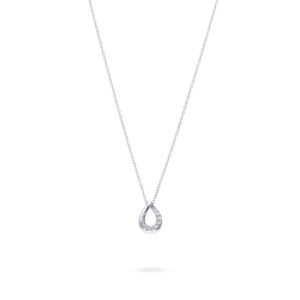 Vendome Aoyama
Pt950, Pt850 aquamarine, diamond
JPY 99,000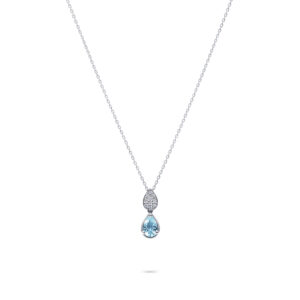 Pt950, Pt850, aquamarine, diamond
JPY 55,000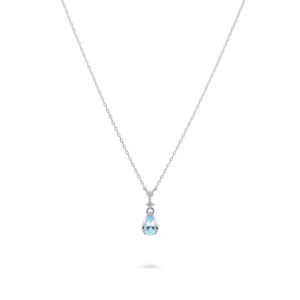 Pt950, Pt850, diamond
JPY 55,000
Pt950, Pt900, diamond
Pierced: JPY 55,000
Non-pierced: JPY 90,200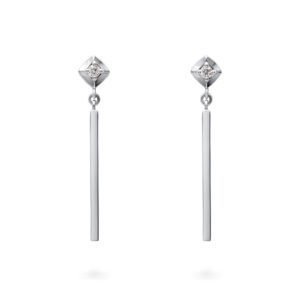 Ginza Tanaka
Pt999
JPY 35,000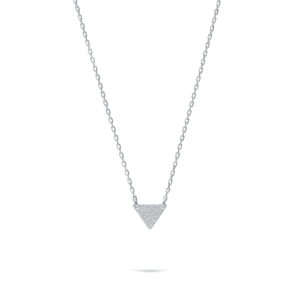 Pt999
JPY 40,000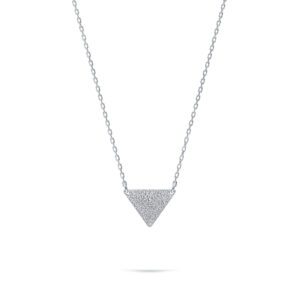 Pt999
JPY 40,000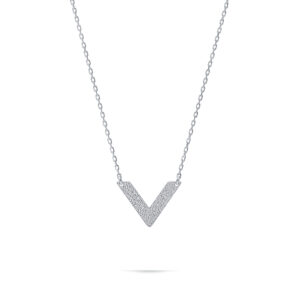 Pt999, Pt900
JPY 43,000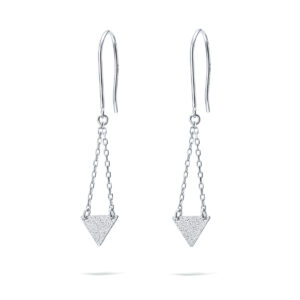 Pt999, Pt900
JPY 30,000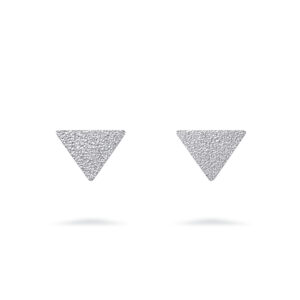 Ponte Vecchio
Pt999, Pt900, diamond, freshwater pearl
JPY 79,200 *special limited price until Dec. 31, 2023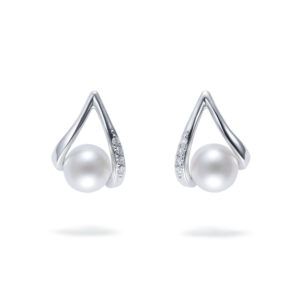 Pt999, Pt900, Pt850, diamond, fresh water pearl
JPY 129,800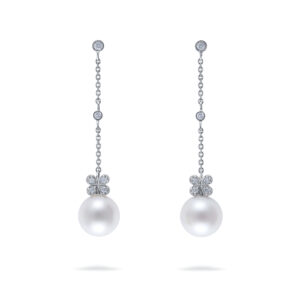 Pt999, Pt900, Pt850, diamond
JPY 132,000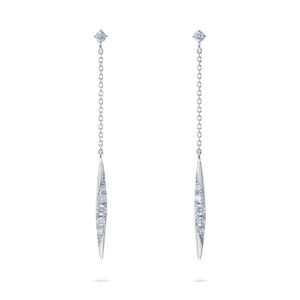 Pt999, Pt900, diamond, fresh water pearl
JPY 99,000
Pt999, diamond
JPY 99,000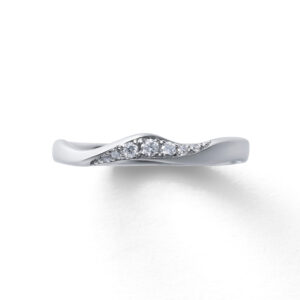 Pt999, diamond
JPY 99,000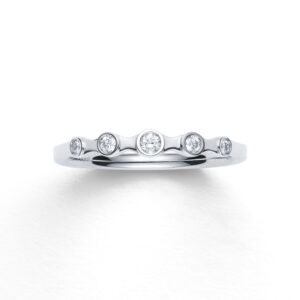 Pure, fine and timeless, platinum accompanies the beauty of women who stay true to themselves. In an age of growing respect for individuality and self-worth, we encourage the empowerment of women to find their own way of life through platinum jewellery that they can wear proudly, at any time of day and for any occasion.
-About the collection's design concepts
The Platinum Woman collection is based on design concepts that express a woman's inner sparkle through platinum, motivating her to forge ahead and reminding her of who she has always aspired to be.
Characterised by sophisticated designs that are neither too assertive nor too simple, this collection of high-value jewellery completes your look for every day or special occasions, and can be used for many years to come.
-Donation initiatives
For each purchase of a Platinum Woman collection item, JPY 500 will be donated to an authorised NPO Katariba. Platinum Guild International and its retailers are working together to deliver a brighter future for children.
Platinum illuminates a woman's essence. Its radiance and beauty reflect women who stay true to themselves with determination and graceful suppleness – the platinum woman.
-Pure
The purity level of most platinum jewellery in Japan is 90% and must be at least 85% pure to be recognised as platinum jewellery. Platinum is also naturally pure white. There is strength and depth in its radiance because it is genuine, and its pure brilliance illuminates the unwavering beauty of women of integrity.
-Rare 
Platinum is a special and rare precious metal. All the platinum ever produced amounts to only 1/30th of gold and it is found in very limited areas, mostly in South Africa. One ton of raw ore yields just 3 grams of platinum, the equivalent of a thin ring. The rarity of platinum explains why it is recognised as a symbol of rare and irreplaceable vows.
-Eternal
Platinum is a chemically stable precious metal, so there is no risk of alteration or discolouration in everyday life. Resistant to sweat and hot springs, with lasting colour and shine, platinum is a promise to you and to the future. It can be formed to be thinner than paper and finer than thread, representing the flexibility and suppleness of the platinum woman.