PGI China 2020 New Collection Roadshow Launches in Henan Province
3 July, 2020 (Henan, China) – This June, Platinum Guild International (PGI) officially launched the 2020 roadshow "Live Your Authentic Decision, with Platinum Inside" in Henan Province to showcase the rarity and beauty of platinum jewellery. The roadshow started in Zhengzhou (2-8 June) and Luoyang (22-28 June) as the first two events of 2020. These events were jointly launched by PGI, Zhengzhou Grand Emporium, Luoyang Kai Xuan Plaza, and a carefully curated selection of brands to revitalise Henan's platinum jewellery market.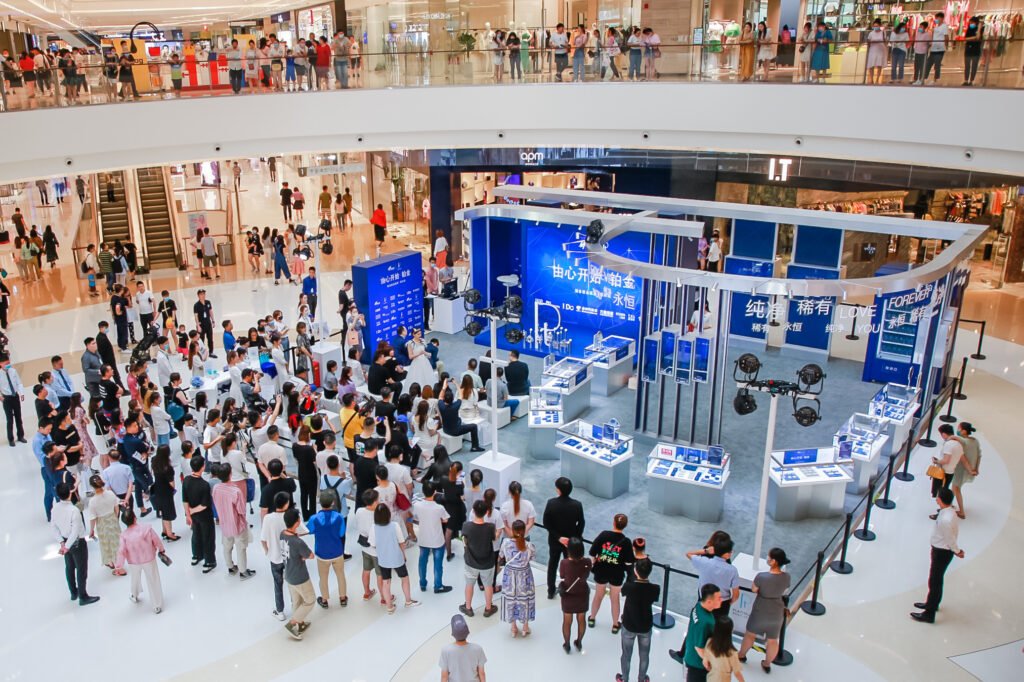 Zhengzhou Event
Luoyang Event
The grand ceremony of the roadshow took place in Zhengzhou on 6 June and in Luoyang on 25 June, which featured stylised symbols of platinum with a navy-blue theme to replicate a dreamy and tranquil starry night. A heart made up of several shining geometric shapes was displayed on the screen to represent one's authentic decision.
A variety of platinum masterpieces were unveiled during the roadshow to showcase the beauty of platinum. One such masterpiece was "Orin" from the Tanaka Kikinzoku "DEN" collection (Japan), inspired by the lustre of platinum. Through innovative techniques and meticulous crafting of the texture, size and angles, "Orin", with a weight of only 86 grams, can produce a deep and beautiful sound.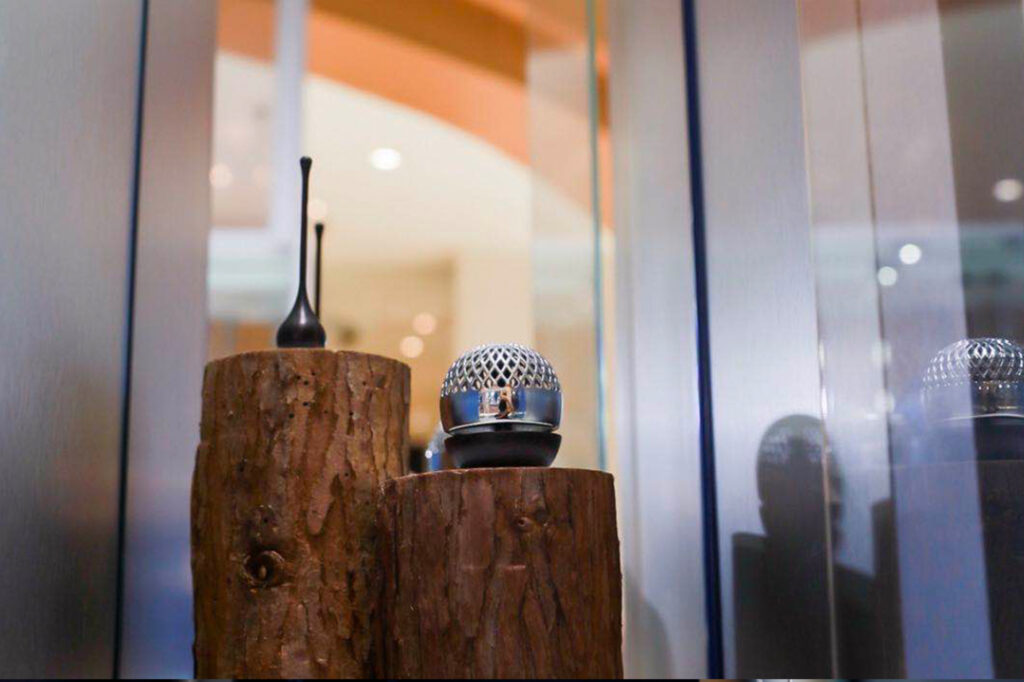 "Orin" from Tanaka Kikinzoku "DEN" Collection
The winning piece of the 2019 JNA Jewellery Design Competition "Star Lingers" was also on display. The decorative glasses used minimalist modern lines to sketch the shape of the clouds which shows a peaceful and romantic conception. "Love & Whirl" earrings were designed with a dynamic shape, like sitting on a merry-go-round.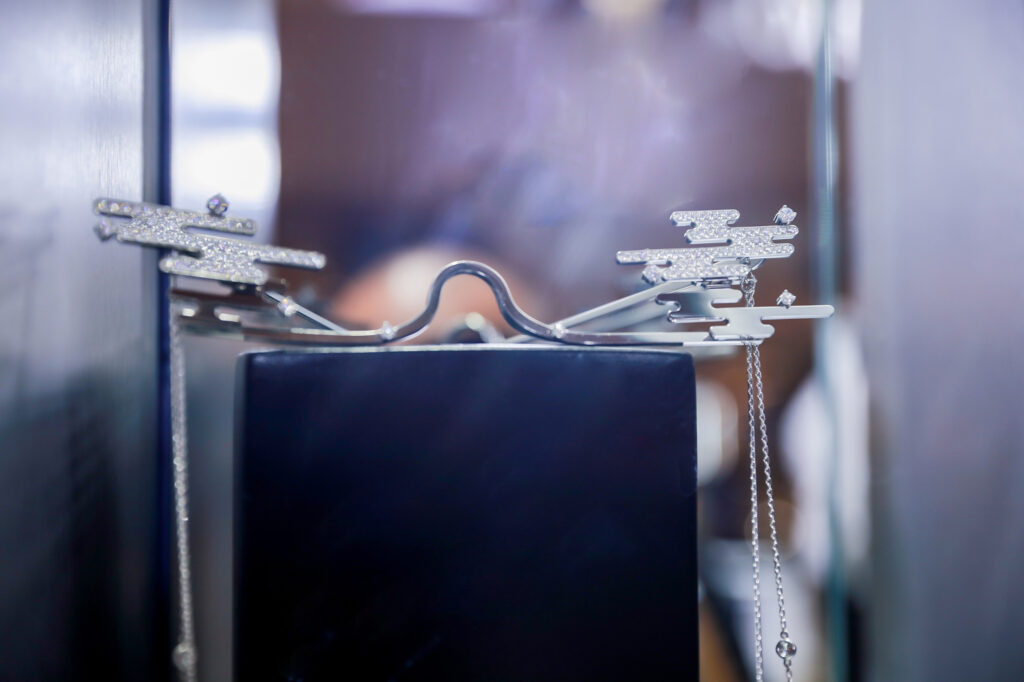 "Star Lingers" Platinum Decorative Glasses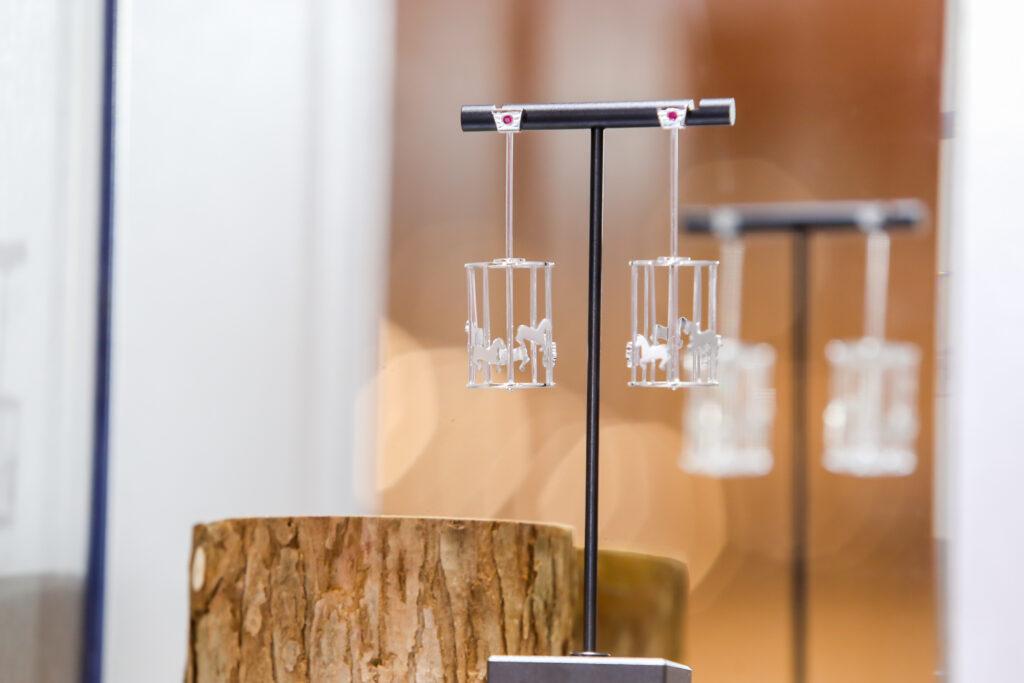 "Love & Whirl" Platinum Earrings
In addition, PGI teamed up with major jewellery brands to showcase the latest platinum jewellery collections. Models were adorned with exquisite platinum products to allow audiences to appreciate the extraordinary designs at the roadshow.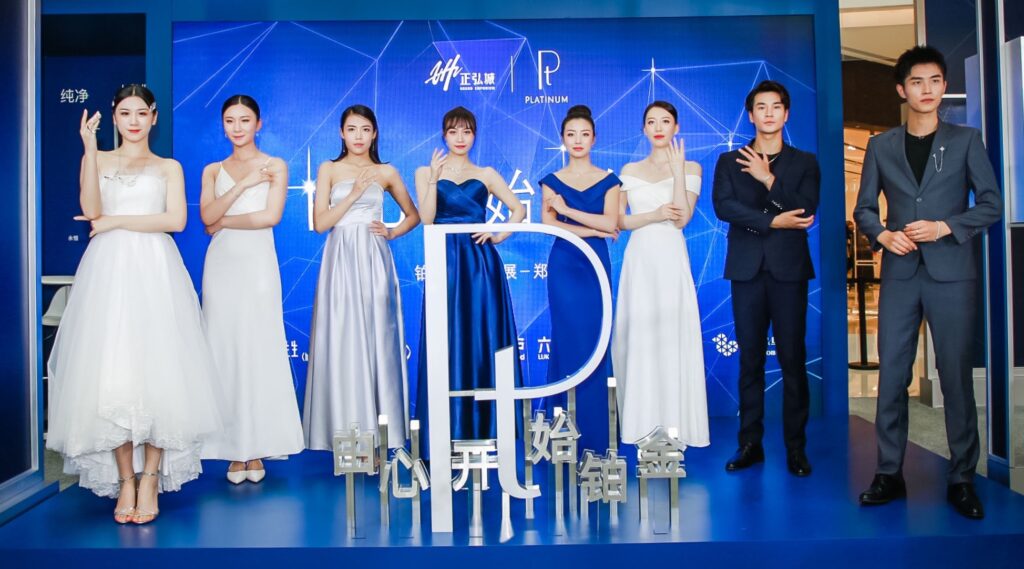 Models Showcasing Platinum Jewellery
During the roadshow, PGI also collaborated with OK! Magazine, a leading lifestyle content platform with over 3.15 million Weibo followers and almost 1 million circulations. Four top-tier young Chinese celebrities (Wang Ziyi, Wu Xuanyi, Zhang Ruonan and Zhang Jianing ) were engaged to collaborate and create their personal message of this triumph in short videos and posters using hashtags that translate to "#Because of you, all is OK#" and "#Persevering with the decision from my heart#". These videos and posters were released through accounts of the celebrities and OK! magazine on Weibo, a popular Chinese social media platform, reaching 52.15 million followers combined. The posters contained a QR code leading to a mobile interactive site that allowed followers to generate their own posters and share their personalised version of the campaign on their social media accounts. This activation increased visibility greatly by generating 1.3 million+ views and 71k+ interactions.
During the roadshow, consumers could make purchases directly at the event, play the interactive games or sign up for membership. Consumers were further incentivised to purchase platinum jewellery with the opportunity to win a handbag or win cashback by purchasing in June.